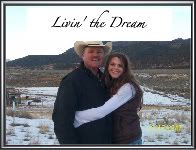 I am starting a blog hop! For those of you not familiar with what a blog hop is, you will enter the link to a favorite post from your blog, or you can write an original post, and enter it here! You can then "hop" around to other people's blogs and share your love.
The great thing about a blog hop is you get to read some great posts that you may not have found on your own. The other great thing about a blog hop is you get people visiting your site who may not have found you on their own!
My hop is going to be called "Crowning Moments!" and you can share anything that you consider to be a "crowning moment!" whether it was literally a moment where you
received a crown
or a highlight in your
child's life
or a moment of realization in
your own life
. This hop will be receiving posts Friday and Saturday.
So find your "Crowning Moments!" and link up! Next week, I'll have an official blog hop button!